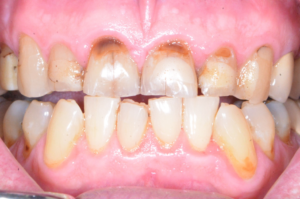 As you can see, Ed has some severely stained, decayed and fractured teeth. His is a very active and gregarious 71-year-old male who is new to our practice. He was afraid to smile.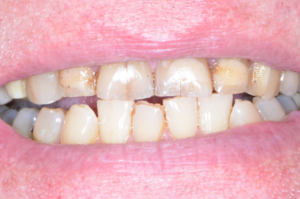 We offered several restorative options including crowns, veneers and cosmetic bonding (white fillings).
Based on cost and timing, Ed elected to bond his six front upper teeth. We suggested doing the lower teeth as well, but he decided to focus initially on the uppers.
And because of Ed's initial anxiety level, we elected to restore two teeth at a time.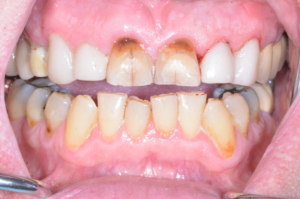 The nearby photograph is after two appointments of 45 minutes each.
After each appointment, Ed became less anxious and more excited about the outcome.
On the third and final appointment, Ed was high-fiving our entire office, telling jokes. He is stand-up comedian on the side.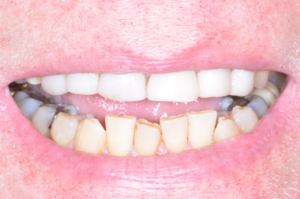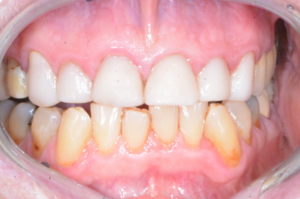 The above photographs are about four months post-op.
Ed continues to be thrilled about his new smile and is taking great care of his new restorations.
For more information on any aspect of restorative dentistry, please visit our website, KarlArakelianDMD.com or call our office at 978.775.3092.