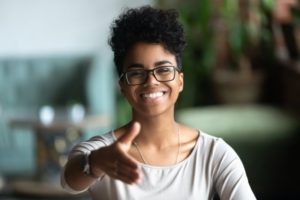 Damaged, discolored, and stained teeth are all unfortunate signs of a worn-down smile. Instead of slowly letting your image of yourself wear down your self-esteem, you can improve it with cosmetic dental services. It's easier than you think to get your confidence back and stop being embarrassed by your smile. With services like teeth whitening, porcelain veneers, and dental bonding, you can restore the structure of damaged pearly whites and close gaps in your mouth so you can talk to anyone without worrying about your appearance. Read on to learn three ways you can achieve a confident smile when you get cosmetic dental treatment.
Make Your Smile Look Healthier
Teeth that are cracked, chipped, fractured, or knocked out can have serious implications on your oral health. They provide small hideouts for substances like harmful oral bacteria, food debris, and plaque that you can't reach with a regular toothbrush. As these build up in the crevices of your mouth, they can lead to common oral health problems like cavities, infections, and even gum disease.
Cosmetic dental services such as dental bonding or porcelain veneers can repair dental damage to reveal a full and confident smile, eliminating any nooks and crannies for bacteria to hide in. With the proper self-care, your mouth will feel fresh, giving you the focus and confidence you need to forge important, new connections with people.
Turn Back The Clock On Aging
Unfortunately, discoloration and staining can be a result of many factors. Certain foods and beverages that are rich in color have a compound called tannins in them. These attach themselves to your teeth, producing surface stains that can distract from your otherwise beautiful smile. Other habits like tobacco use or even taking certain medications can also have this effect on your pearly whites. Instead of taking the gamble on store-bought kits that haven't been proven to be safe, your dentist offers professional teeth whitening to remove surface stains and discoloration for a brighter smile.
Having a white smile that you're proud to show off will make you look and feel younger and refreshed. In just a single appointment, your cosmetic dentist can have your grin date-ready. That way, you radiate genuine confidence and kindness for your first impression.
Make It Easier to Interact With People
As time goes on, a damaged and discolored smile can impact your willingness to socially interact with other people. Even though you may enjoy going out and meeting new people, if you're self-conscious about your teeth, it can give you second thoughts as you head out your front door. Instead of letting your self-esteem and unsightly dental flaws keep you from doing what you want, tackle the problem head-on with cosmetic dentistry. Whether you're preparing for a date, job interview, or an important meeting, with a new and improved grin, you'll give off a first impression that attracts people to you. That way, you won't have to be filled with anxiety every time you think about meeting someone new.
Increasing your confidence by restoring your smile is a priceless investment. With cosmetic dentistry, you don't have to make drastic changes to your body in order for you to feel youthful and ready to tackle your next big goal.
About the Author
Dr. Karl Arakelian has over 30 years of experience in the dental field. He completed a general practice residency at Tufts-New England Medical Center and has continued to teach there part-time. He has also completed over a thousand hours of continued education courses, including solving complex restorative cases. When you visit Dr. Arakelian for a consultation, he can discuss the best ways for you to improve your smile. For questions or to schedule a consultation for a cosmetic dental service, visit his website or call 978-373-0901.