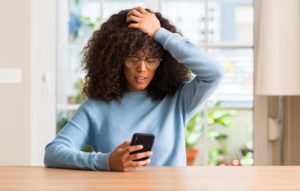 Do you feel prepared to handle a dental emergency while you're travelling for the holidays? Without easy access to a dentist, it's important to have a plan of action to reduce your risk of further damaging your mouth. Acting efficiently and effectively could be the difference between saving and losing your tooth. Read on for tips on how to prevent common dental emergencies from occurring while you're out of town and how you can be more prepared to handle one.
Don't Use Your Teeth to Open Packages
You and your family may be exchanging gifts over the holidays. Although you want to show your enthusiasm by tearing them open immediately instead of waiting for a pair of scissors, this can put your precious pearly whites at risk of becoming broken or damaged. Using your teeth as a tool can cause them to wear down more quickly and put you at a higher risk of developing extreme tooth sensitivity while you're away for the holidays.
Break Bad Oral Habits
Nail-biting, chewing on ice, and teeth grinding are all common bad oral habits that people develop because they feel anxious, worried, or nervous. Instead of letting these get the best of your oral health, try to break them by stepping away from triggering situations and make time for yourself. A great way to calm yourself down and ease your nerves is to read, exercise, or even recite a mantra that you made to get your mind off of the situation.
Stick to Your Dental Hygiene Routine
While you're away for the holidays, your busy schedule may encourage you to become more lenient about keeping up with your dental hygiene routine. Don't! Brushing and flossing is essential to preventing cavities and gum disease from occurring. Without these preventive practices, you may experience oral pain, sensitivity, or a variety of other problems.
Limit Your Sugar Intake
If your family is known for baking a smorgasbord of sweets and goods over the holidays, this tip may be hard to follow. You don't have to completely cut out sugar, but because it creates an environment that allows harmful oral bacteria to thrive, it's important to be mindful of your intake. To prevent the substance from accumulating in your mouth, be sure to drink plenty of water and brush, floss, and rinse your mouth regularly.
Creating a Plan of Action
Dental emergencies are impossible to completely avoid, even if you're extremely careful. Because anything can happen, it's important to have a plan in place. This can make the situation easier to deal with, less stressful, and the problem less severe. Wherever you're travelling to, be sure to write down the phone number of a local emergency dentist in your area so you have it on hand. That way, you'll have a trustworthy and reliable source to go to for first-aid guidance. With these tips in your back pocket, you'll be able to let loose and have fun over your holiday vacation without worrying about a dental emergency ruining your time.
About the Author
Dr. Karl Arakelian has 30 years of experience providing his patients with fast, comfortable, and effective emergency dental care. He strives to offer the latest dental services, which is why he has devoted thousands of hours continuing his education and staying up-to-date with advancements in technology and techniques in the dental world. He has experience completing complex dental cases and is a current member of the Massachusetts Dental Association. For questions or to schedule an emergency dental appointment, visit his website or call 972-373-0901.