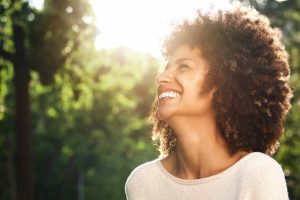 The sun provides many natural benefits for your overall health, such as Vitamin D to strengthen the bones and immune system, and a boost of serotonin to ward off depression. While these are great things, it's also important to be aware that too much sun exposure without proper skin protection can cause damage to it. Your lips, in particular, are very fragile and prone to harm from the sun, and your Bradford dentist has some tips to share that can help you protect them.
How Can You Protect Your Lips While Still Enjoying the Sunshine?
Your body needs sunshine to stay healthy, but it's also important to protect your lips from UV light. If over-exposed to it, they can become dry and scaly, and there is an increased risk of cancerous growth happening. Here are some tips to help you protect them when you are out in the sun:
Use Lip Balm That Contains SPF
When it comes to wearing sunscreen, many people tend to forget about their lips. In fact, it is even more crucial to protect your lips from the sun, as the skin on them is even more fragile than the rest of your body. The next time you'll be spending a significant time beneath the sun's rays, be sure to bring along a balm or chapstick that contains a high amount of sun protection of at least 30 or higher.
Wear a Head Covering
Another great way to protect your lips from too much sun exposure is to keep them out of it altogether. Wearing a cap or hat of some type not only protects the sensitive skin on your face, but it can also serve as a way to shield your lips from the sun.
Limit Your Sun Exposure Time
One of the simplest and most practical ways to protect your lips from sun damage is to limit the amount of time you're spending in the sun. If possible, try to take breaks by sitting or standing in the shade for a few minutes.
Sun damage is something that is often not noticeable until significant injury has occurred to the lips. That's why it's so important to take preventive measures to protect them. Talk to your dentist about more ways to keep your lips and overall oral health in good condition.
About the Author
For nearly three decades Dr. Karl Arakelian has been providing top-notch dental care to patients from all walks of life. He is passionate about giving those he cares for the knowledge and tools they need to maintain good oral health. He has invested in over a thousand hours of continuing education, and it is his priority to keep his practice up to date with all of the latest technology and treatment options. Are you ready to schedule your next dental checkup? Visit us online or call (978) 775-3092.