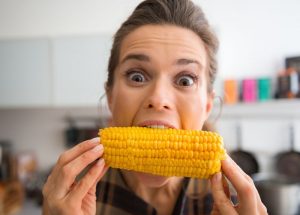 Riding a motorcycle on a busy highway, asking a woman her age, trying to make a living as a snake charmer, chewing on hard candy – these are all risky activities that could put you in a world of hurt!
It's not as if you can't enjoy your favorite foods at times, but it's important to realize that some of them come with a greater amount of risk for your teeth. There's never a good time for a chipped or broken tooth, and then it brings about the stress and expense of getting it repaired.
Here are some foods that can chip teeth, or worse, and what you should know about them, so you don't have to visit an emergency dentist.
(more…)