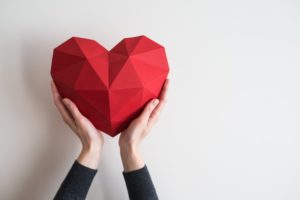 Recent research has uncovered a connection between your oral and heart health. This link is especially important because 1 in 2 American adults are affected by the oral bacterial infection, gum disease. Typically, it's caused by poor oral hygiene, but there are additional risk factors involved. Heart disease kills over a half million people in the United States every year. So, what's the relation? And can you protect your heart health by keeping up with your oral hygiene? Learn what recent research says below.
What Is Gum Disease?
Gum disease is a common bacterial infection that causes inflammation, irritation, and bleeding. This condition is caused by excessive plaque and tartar buildup below the gum line. When plaque and food debris isn't regularly removed, it can cause your mouth to become infested with harmful oral bacteria. Some common symptoms of this disease include bad breath, receding gums, loose teeth, and swollen gums.
When you catch this disease in its early stages, your dentist can still treat and reverse the symptoms. However, when it has progressed, it becomes incurable and you can only undergo treatment to help ease the discomfort.
What Is Heart Disease?
Heart disease includes several problems having to do with the heart such as heart attacks, strokes, arrhythmia, and heart failure. 1 out of every 4 deaths in the United States is connected to heart disease. Some common symptoms include:
Chest pain
Shortness of breath
Fatigue
Arrhythmia
Heart attack
Dizziness
How Are They Connected?
Multiple studies were conducted that established a link between gum and heart disease. In one from 2014, researchers found that gum disease patients who received treatment had significantly less heart healthcare costs than patients who didn't.
With over 2 decades of research, doctors have connected gum and heart disease through a common symptom, inflammation. Scientists know that the oral bacteria that causes gum disease is known to cause inflammation, swelling, and soreness. When left untreated, these bacteria emit toxins that can get into the bloodstream and move throughout the body, including your heart. Studies have shown that Streptococcus sanguis, the bacteria that causes gum disease, can spread to the heart and cause inflamed and blocked blood vessels. When this happens, they can block oxygen flow to the brain and cause strokes, or cause blood clots and result in heart attacks.
Protecting your oral health can also keep your body and heart healthy. By brushing twice a day, flossing, and visiting your dentist for your regular checkups and cleanings, you can reduce your risk of developing heart problems. Enjoy a happy and healthy lifestyle by taking proper care of your mouth!
About the Author
Dr. Karl Arakelian strives to provide his patients with the most experience and knowledge he can. He has completed over a thousand hours of advanced education to keep up to date with the latest advancements in his field. He has also conducted many dental health programs for local schools in his community to teach children about the importance of preventive oral health. For questions or to schedule an appointment for a regular checkup and cleaning, visit his website or contact 978-373-0901.