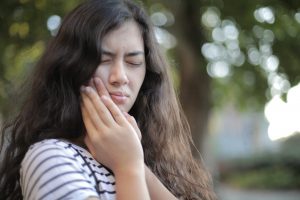 If you're like many people, you likely never expect to need an emergency dentist; however, sudden oral health issues are more common than you might realize. In fact, 1 in 6 Americans has a dental emergency each year. Although you can't fully stop one from occurring, there are several things you can do to prevent an unexpected trip to your dentist, like using a cavity detection system. Here are 6 tips to help you avoid a dental emergency.
1. Maintain Your Oral Hygiene
Your first line of defense against common dental issues starts with your home oral hygiene habits. It's best to brush your teeth at least twice a day using a soft-bristled toothbrush and nonabrasive toothpaste. Clean all surfaces of your teeth for at least 2 minutes to prevent cavities. Don't forget to floss between every tooth before going to bed to keep gum disease at bay.
2. Visit Your Dentist Regularly
Besides your oral hygiene at home, the American Dental Association recommends visiting your dentist at least twice a year. They'll perform a thorough cleaning to remove any tartar buildup and conduct a comprehensive checkup to ensure there aren't any dental issues lingering in your mouth that can turn into a big problem down the road.
3. Eat a Healthy Diet
Consume a healthy diet that's limited in sugars and starches to keep your enamel healthy. If you can't ignore your sweet tooth, brush your teeth afterward or rinse your mouth with water.
4. Wear an Athletic Mouthguard
If you play sports, wear an athletic mouthguard. It provides a protective barrier for your teeth, gums, and oral tissues if there's any impact on the face or mouth. In some cases, it can prevent jaw injuries and lower the severity of a concussion.
5. Don't Ignore Dental Issues
Everyone's schedule is busy, but don't delay having a dental issue treated while it's still small. Ignoring a cavity, gum disease, or a broken tooth can lead to a dental emergency. Instead of needing a minor treatment, you might require a costly procedure to save your tooth.
6. Keep Inedible Objects Out of Your Mouth
Your dentist recommends keeping any inedible objects out of your mouth. This includes using your teeth as tools to open packages or biting on your fingernails and pencils when you're stressed. Breaking the habit will lessen the likeliness of a broken or fractured tooth to keep you out of the dental chair.
Protect Your Smile
A proactive approach can protect your smile from any unexpected complications. If an issue arises, don't wait to contact your dentist. They'll provide the immediate care you need to save your smile, so you can get back to focusing on more important matters.
About Dr. Karl Arakelian
Dr. Arakelian has over 30 years of experience in dentistry. He earned his dental degree from the University of Pennsylvania in Philadelphia and has completed advanced training in many specialties, like emergency dentistry. He embraces the latest technologies to provide superior services, like cavity detection. Contact our office today to schedule an appointment.