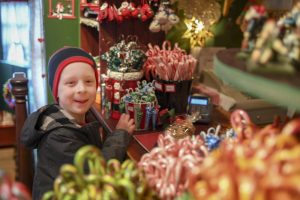 The holiday season is an exciting time of year when you consider the family and friends you haven't seen in a long time and all the delicious food that awaits, but your teeth might not be quite as thrilled. After all, potential pitfalls await them with some of that food if your dental hygiene isn't up to par. Keep reading to get some tips from your dentist in Bradford about how to enjoy holiday foods without your oral health paying the price.
Make Sure Your Teeth Don't Star in The Nutcracker
Hopefully, you've been abiding by this rule for a long time now, but don't crack nuts with your teeth. The hard surface of most nutshells can cause severe tooth and gum damage. They can literally crack teeth. Also, don't use your teeth to open plastic toy wrapping or other holiday packaging.
No Such Thing as Too Much Turkey and Veggies
Not all food at the holiday party is a threat to your oral health. Passing on cookies and opting for veggies is a huge win for your teeth. Broccoli and carrots specifically have a lot of vitamin A to strengthen your enamel. Turkey is another holiday food that's great for you. It's loaded with phosphorus and protein, which can both help keep your teeth healthy.
Water, Water, and More Water Please
Holiday parties will offer plenty of soda and wine, but neither one is good for your teeth. Fizzy water is a better option than soda, but if you go the soda route then try to use a straw to keep most of the acid off your teeth, and remember that dark cola can stain enamel. When drinking wine, consider that red wine is a major culprit for tooth stains. White wine is less of a staining risk, but a threat nonetheless so be sure to brush afterward.
Careful with That Candy Cane
If you've read blog posts about being careful with Halloween candy, this tip will come as no surprise. Hard candies like peppermints and candy canes can crack your teeth if you bite too hard into them. If you can't pass on the canes this year, then try to limit your intake and brush your teeth after eating any candy.
Have Toothbrush, Will Travel
This time of year often means traveling and if that is the case for you, don't leave concern for your oral hygiene at home. Be sure to bring your toothbrush, floss, and mouthwash with you. You can also get a dental travel kit at a pharmacy if you need to save space.
There's so much going on each November and December that it's understandable if you're busy as a bee and barely keeping track of everything that needs to be done with your family and friends. Just be sure to stay diligent about oral health even if you are easing up on regular duties elsewhere. A visit to your dentist after the holidays for a professional cleaning is a wise move.
About the Author
Dr. Karl Arakelian followed in his father's footsteps by taking over the family dental practice, and nearly 30 years later he would not change a thing about working hard for patients in the community he grew up in. Earning his Doctor of Dental Medicine from the University of Pennsylvania, Dr. Arakelian is motivated to be a lifelong learner, as he's attended more than one thousand hours of continuing education to keep up with the ever-evolving dental field. As a happily married father of two, he understands the whirlwind that is the holiday season all too well. Dr. Arakelian hopes you'll make smart decisions for the sake of your teeth, and when the celebrating is over, he'll be here to help. You can schedule a dental cleaning and exam by visiting his website or calling (978) 373-0901.