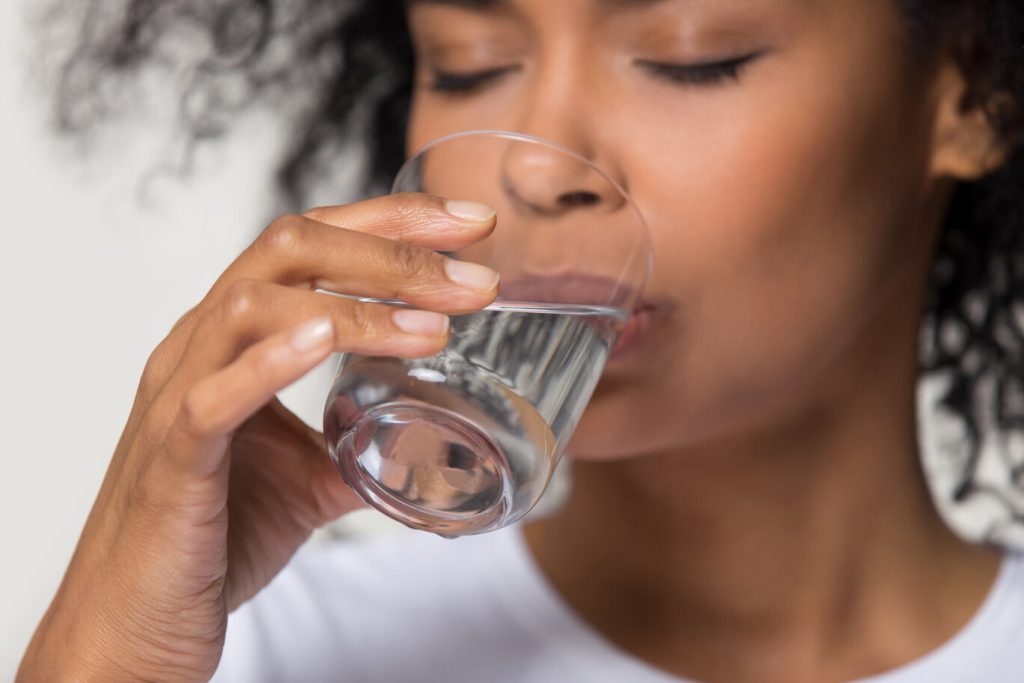 during the winter, many people spend their time off of work watching movies, playing in the snow with loved ones, and drinking their favorite warm seasonal beverages. Unfortunately, issues like chapped lips, dry mouth, cold sores, cavities, and tooth sensitivity run rampant during the colder months and can really put a damper on things. Luckily, there are several precautions you can take to prevent these problems. Read on for five tips on how to prevent winter mouth issues from ruining your seasonal fun!
Tip #1: Wear Lip Balm
Cold weather makes the delicate skin on your lips dry out and crack due to the lower humidity levels. This also makes you more susceptible to the herpes simplex virus (HSV-1), which causes cold sores. To prevent these issues, wear lip balm containing SPF. Touching your face can spread the HSV-1 virus to your hands, so washing your hands with soap and hot water can help lessen the chances of this happening.
Tip #2: Stay Warm
The cold causes muscles and joints to tense up more than usual. Though there isn't a definite reason for this, the drop in barometric pressure may be one cause. This results in muscles, tendons, and surrounding tissues expanding, which can be painful. People who struggle with TMJ issues may also experience additional discomfort or tightness during the winter. Make sure to stay warm to lessen your chances of experiencing muscle and joint stiffness.
Tip #3: Drink Lots of Water
Dry mouth happens as the result of insufficient saliva production. Radiation, chemotherapy, and certain medications can lead to dry mouth, but dry winter air exacerbates the issue. Stay hydrated by drinking plenty of water to prevent dry mouth from damaging your oral health. Chewing sugar-free gum, eating sugar-free hard candies, and munching on fresh, crisp fruits and veggies like celery and apples can also increase saliva production.
Tip #4: Pick the Right Toothpaste
When the weather goes from hot to cold, this puts additional pressure on the nerves beneath the surface of our teeth. This can lead to increased sensitivity. If drinking or eating hot or cold foods and beverages cause short, sharp bursts of pain, consider purchasing desensitizing toothpaste. Though it may be a few weeks before you notice any changes, desensitizing toothpaste can protect your teeth from harm and alleviate discomfort.
Tip #5: Use a Humidifier
Cold air carries less moisture than warm air. When this cold air enters your house and is heated up, that lowers its relative humidity, which can cause our skin to become dry and fragile. Using a humidifier will add moisture back into the air to keep your skin soft and healthy.
Take care of your mouth this season with these five tips to combat oral health issues. With a little extra effort, you'll be able to have your best winter yet!
About the Practice
If cracked lips, dry mouth, or sensitive teeth are causing you discomfort, you've come to the right place. At the dental office of Dr. Karl Arakelian, you'll be treated by a compassionate team of Bradford oral health specialists in a safe, comfortable, office setting. They will ensure you feel well cared for and can offer you tips on how to prevent winter mouth issues so you can enjoy the season to the fullest. Visit their website or call their office at (978) 373-0901 to make an appointment or for more information on how to keep winter mouth issues at bay.